Melbourne is the second most populated city in Australia with over 4 million people living there. As a result the capital city of Victoria has a diverse economy. This state is primed for growth and attracts many business investors.

Whether you are investing in a new start-up or an existing business for sale, Victoria, and more specifically, Melbourne and surrounding suburbs is a hot spot!

Melbourne is one of the most desired cities in the world to live in and is a city teaming with business economic opportunities.

The local councils and state government also provide small business assistant programs and funding vouchers for new and already established businesses.

If you have been looking for a business for sale in Melbourne or any other city of Victoria, please browse through our listings below. Make sure you do your due diligence and seek legal advice before making a financial commitment.
See Our Featured Businesses for Sale
Popular Suburbs in Victoria
Below we have a list of cities in Victoria which have recently had business for sale listings added to them. For a complete list of Victoria cities please visit Businesses for Sale in Victoria. Are you thinking to selling your business? Visit our selling a business page to view our listing fees!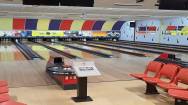 Colac Strikes and Spares CS&S has had a strong community presence for the past 60....
Region Colac, Victoria
Price
$
150000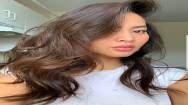 This is a beautifully set up hair styling salon, no expense has been spared. 8 stations and 3 wash basins. Every client is offered complimentary tea, coffee or....
Region Melbourne, Victoria
Price
$
85,000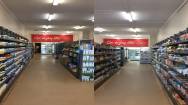 This exciting establishment is located in a very busy strip shop right across the train station, walking distance to the beach and main road exposure. This retail store sells a range of all natural products and....
Region Chelsea, Victoria
Price
$
139,500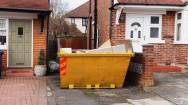 This profitable bin hire business for sale operates out of the....
Region Clayton, Victoria
Price
$
350,000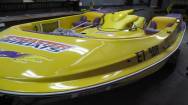 Jetmaster Boats is a custom boat and trailer manufacturing business with a unique product combining boat and PWC operation together. There are two models of Jetmaster boats. The market is untapped with over....
Region Pakenham, Victoria
Price
$
67,000 negotiable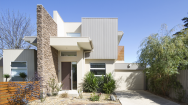 Chesterfield Prestige Homes has been in existence for many years. The 70 year old owner wishes to retire. There is a modern web site, client touch program ( for sending weekly email blasts), IP,....
Region Mont Albert, Victoria Price Undisclosed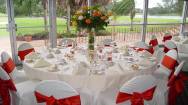 URGENT SALE! Party hire STOCK FOR SALE. Based in Melbourne, this business has been operating for many years and is well known within the industry. This party hire business product will suit an....
Region Victoria Price $POA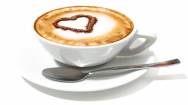 Coffee Machine Business! MAGIC AROMA @work Fantastic Coffee Machine Business is NOW Available! This is a Great opportunity to work side by side with an experienced operator or you can choose to work on your own. Details....
Region Victoria
Price
$
16,000 plus GST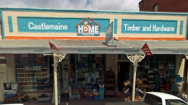 Castlemaine HOME Timber & Hardware is situated in Castlemaine, Victoria established in 1860 and owned since 1987. The business is located in the main street for easy access....
Region Castlemaine, Victoria
Price
$
205000 plus SAV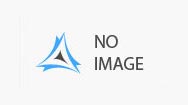 Busy cafe seats 70 Taking 6000.00 pw 12kgs coffee 550.00 pw rent good lease 5 1/2 days per week. Lots of potential to open nights. 75000.00 Please call clare 0437850976
Region Melbourne, Victoria Price Less than $100,000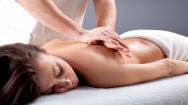 Massage therapy clinic in high traffic area. Fully fitted out with all amenities available to start trading immediately. Website and online booking system successfully....
Region Melbourne, Victoria
Price
$
60000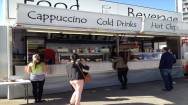 Auto Caffé is a Melbourne based mobile food catering business established over 20 years – trading at major events, festivals and locations in and around Melbourne - including Royal Melbourne Show, major stadiums and....
Region Melbourne, Victoria Price $500,000 - $750,000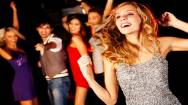 Iconic Bar for Sale in very prominent location. Relax and clean atmosphere. Sought after destination for celebrations and known for advanced function bookings. 25 functions for next 3 months with deposits. Capacity 100. Great....
Region Melbourne, Victoria
Price
$
275k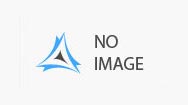 Fully Licensed and BYO Thai Restaurant well situated on one of the main shopping street in Melbourne, Bridge Road. This well sought out restaurant has been established for nearly 20 years and the owner is just planning....
Region Richmond, Victoria Price $100,000 - $250,000