The internet has taken over the world and is part of almost everyone's life, particularly in the western world.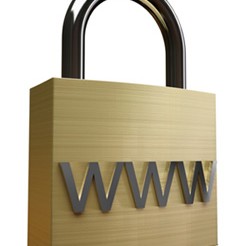 It seems to be the preferred choice for users to socialise, go shopping, do their banking, or sell their houses and businesses. The options are endless. This requires us to share our personal and financial information online.
As a result we are exposing ourselves to online fraudulent scammers, but this can be managed accordingly and avoided.
It is important to familarise yourself with steps needed to remain safe and secure on the when using the internet.
Business Sold promotes and advertises legitimate businesses for sale which are uploaded by the business owners themselves and we would like to encourage all of our customers to do your due diligence before making any financial commitment.
To our advertisers, we would like to bring to your attention that it is very important to be alert and aware of fraudulent email enquiries from scammers posing as an interested buyer.
One way to identify these scam emails is they will always use a gmail, hotmail or yahoo email account (or any other free email services).
These free email accounts are used by scammers as they are untraceable and easily set up.
If you do receive a suspicious email, ask to communicate via a 'private' email address or by phone.
At no point during the sale process of your business are you to make a payment or hand over funds of any kind to the potential buyer in question or a third party business.
Other information you should not disclose is:
Tax File Number
Bank Account Numbers
Drivers License Information
Master, Visa, Amex or any other credit card details
If you are unsure or have suspicions about a potential buyer, please forward their contact information to us at contact and we will do some of our own investigations to help determine if they are legitimate.

Another option is to forward their information to your Accountant or Solicitor/Lawyer to follow up on the lead on your behalf.
We have detailed below some useful Australian online resources if you feel you have been a victim or a potential victim of online crime.
Helpful Resources
FIDO - Tips and tools to assist to identify financial scams, including online schemes.
Australian High Tech Crime Centre – High Tech Crime – Australian Federal Police
Australian Competition and Consumer Commission – How to protect yourself from online scams.