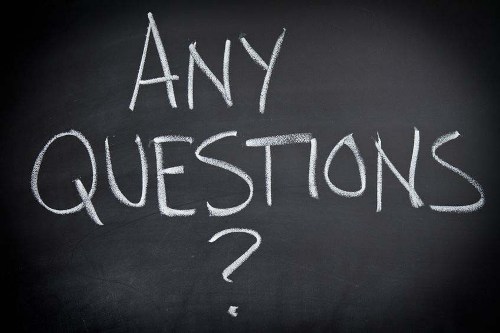 Q: Why should I use Business Sold when selling my business?

A:In a nut shell, we sell businesses fast! Business Sold is a household brand in the buying and selling business for sale industry and is one of the most searched business websites in Australia. Using our site as an extra arm of advertising is the smart choice. Our one page upload process is simple and hassle free.

Q: How will potential buyers find or listing?

A:We rank for more targeted search terms than any other website in our niche, including one of the top targeted terms 'business for sale'). This term alone drives massive volumes of buyers to our site.

Q: What does Business Sold bring to the table that sets you apart from the rest?

A:Affordable advertising packages and a website that is leap years ahead of the competition. We are the only 'responsive' (mobile friendly) designed website in our industry. This mean that no matter what mobile device a user visits your advertisement on (iPhone, iPad, Samsung, etc) our website will automatically adjust the page to fit the screen perfectly and in a manner that is visually appealing to the searcher. This increases click through and enquiry rates for your listings.

Q: Is Business Sold Australian owned?

A:Yes. We are Australian owned and operated right here in Sydney. Our staff and alliances have a combined 35 years experience in the Australian business for sale industry.

Q: Can I speak with a real person if needed?

A:Yes. Our staff are available via phone 14 hours per day. We are also contactable 24 hours per day via email and we also give our users the ability to 'live' chat with us in real time via the chat form on the right hand side of all pages.

Q: Do I have to Pay You a Commission?

A:There are no hidden fees, charges or commissions. All of our package prices are on our upload page. Selling your business via Business Sold will also eliminate brokers fees and agent commissions, saving you thousands of dollars in the process.

Q: What is your policy on Spam?

All of our email enquiry forms are required to complete a captcha security field eliminating scrapers and spammers. In the event they manage to bypass the captcha, all email enquiries are manually approved by a member of our team. Please visit our 'online security' page for more information.

Q: Am I required to sign a contract?

A:We do not restrict our advertisers by locking them into a contract. You are free to advertise on multiple sites or in conjunction with a broker if you wish.

Q: Do I need a contract once I find a buyer?

A:We have provided you with a 'contract of sale agreement' within your members account absolutely free! Simply print off the pdf document and get both yourself and the potential buyer to sign, once the agreed terms and conditions have been included.

Q: Can my listing be anonymous?

A:A lot of advertisers do not like the idea of their customers and employees knowing that the business is for sale. Therefore, you do not have to include the name of your business within your advertisement.

Q: Can I make edits to my listing after is has been approved?

A:Yes! You have unlimited edits to your listing.

Q: Can I see how many times my listing has been viewed?

A:You can monitor the click through rate of your listings from within your members account.

Q: How long will it take to sell my business?

A:There are 3 main factors when selling a business. Industry, location and price. A potential buyer need to tick all 3 of these boxes before making an offer. That being said, we see listings sell in 1 day, while other can take 3 months plus.

Q: What is my business worth?

A:We can give you a rough idea on how to value a business, but we strongly recommend seeking an independent valuation. Your accountant can also provide this service.

Q: I'm not very good with computers, can you list my business for me?

A:Absolutely! Simply give us a call on 02 96236080 and one of our lovely staff will walk you through the process or upload your business for you from our end.

Q: How can I place my listing on the home page?

A:Easy! When you get to the bottom of the upload page, you can select the appropriate 'upgrade' option to place your listing on the home page.