Western Australia takes up a 3rd of the nation and is the biggest Australian state by a long shot!

With a population of 2.3 million people, a large portion of this number live in Perth and surrounding suburbs.

The healthy economy in WA is mostly as a result of the states large mining contribution (approx 46%) to the nations overall mining sector. This has a positive overflow to the states business economy, unemployment figures and tourism.

Western Australia's business industries and opportunities are proving to be a major factor in the increased population of the state, making Perth and surrounding suburbs a sort after location for entrepreneurs and business owners.

Search Biz Listings for a business for sale in Perth or across Western Australia.

Advertise your WA business for sale and reach thousands of potential buyers.
See Our Featured Businesses for Sale
Popular Suburbs in Western Australia
Below we have a list of cities in Western Australia which have recently had business for sale listings added to them. For a complete list of Western Australia cities please visit Businesses for Sale in Western Australia. Are you thinking to selling your business? Visit our selling a business page to view our listing fees!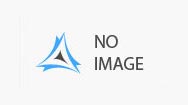 Established motorcycle training school for sale. 1 x Suzuki V Strom - R Class bike whichs tows bike trailer 2 x Yamaha scorpios (1 excellent condition only used as a second test bike) 1 x Piagio zip....
Region Joondalup, Western Australia
Price
$
30000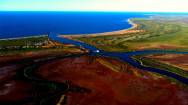 Established Electrical Contractor, with or without Stock & Plant. Lease of premises with option to buy in Commercial Civic area We have Plant to be offered, Trencher, Bobcat, 1 x Service Truck and....
Region Onslow, Western Australia Price $ Discuss Terms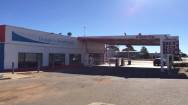 Roadhouse, trades 7days corner block of 6030m2 located 160klms east of perth on major highway,Fuel sales over 1 million litres p/a,shop sales over $750,000 p/a.Kitchen has just had a refit,excellent plant 2bedroom accommodation....
Region Cunderdin, Western Australia
Price
$
500,000 plus stock