Canberra is the capital city of Australia and it is located in the ACT (Australian Capital Territory). Established in 1908, Canberra now has a population of approx 350,000.

Canberra has managed to keep unemployment at a level far below the national rate. Due to the available commercial employment opportunities, the residence a high quality of life.

Thinking about buying a business in Canberra? Biz Listings has many Canberra listings to choose from in over 100 categories.

Search your preferred category and price range and connect with a business owner today!

If you would like to advertise your Canberra business for sale, we have advertising packages to suit your requirements and budget!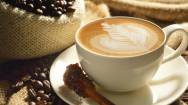 Bakery & Cafe for Sale Canberra - $400,000 An outstanding business, with liquor licence, in a prime location in an established and evolving restaurant strip. Rear access for deliveries and two parking spots for owners. Premises Fully equipped, recently renovated and painted; new POS system, banquette, counter, glass washer, ice machine and air conditioning; two year old chefs' cook top, dishwasher, five cold rooms and bakery oven. Plant and equipment in excellent condition. Fresh, sophisticated interior suitable for wine, coffee, patisserie or pizza bar. Lease Existing 5 year Lease runs until 2020 (with possibility of a 5 year extension). Currently trading 5 days per week, expandable to 7-day business. Financials Approx $2M turnover per annum, 15% as coffee sales. Excellent Cash Flow Gross and Net Profit margins top of the sector
Region Canberra, Australian Capital Territory Price Undisclosed