The Australian Capital Territory (ACT) which is found in the south-eastern corner of New South Wales is home to the capital city of Australia, Canberra and Australia's Parliament House.

With a population of approx 358,000, Canberra's unemployment rate is well below the national figures.

Buying an already established business for sale in Canberra seems to be a growing trend. With the disposable income figures available for the average individual indicating that it is the highest in the nation, people are seriously considering investing in this city.

If you are an existing resident or thing about making the move, check out some of our ACT businesses for sale below and make contact with the business owners directly.
See Our Featured Businesses for Sale
Popular Suburbs in Australian Capital Territory
Below we have a list of cities in the Australian Capital Territory which have recently had business for sale listings added to them. For a complete list of Australian Capital Territory cities please visit Businesses for Sale in Australian Capital Territory.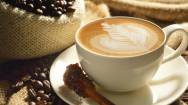 Bakery & Cafe for Sale Canberra - $400,000 An outstanding business, with liquor licence, in a prime location in an established and evolving restaurant strip. Rear access for deliveries and two parking spots for owners. Premises Fully equipped, recently renovated and painted; new POS system, banquette, counter, glass washer, ice machine and air conditioning; two year old chefs' cook top, dishwasher, five cold rooms and bakery oven. Plant and equipment in excellent condition. Fresh, sophisticated interior suitable for wine, coffee, patisserie or pizza bar. Lease Existing 5 year Lease runs until 2020 (with possibility of a 5 year extension). Currently trading 5 days per week, expandable to 7-day business. Financials Approx $2M turnover per annum, 15% as coffee sales. Excellent Cash Flow Gross and Net Profit margins top of the sector
Region Canberra, Australian Capital Territory Price Undisclosed