Wholesale and distribution is a niche which is always in demand. The retail sector, industrial, commercial and related businesses rely on wholesale businesses to provide and deliver to them their products/merchandise, which will then be on-sold to the consumer/customer.

If you have previous knowledge or experience in this field, you would know that succeeding in this niche largely depends on what are you specialize in. Each niche like electrical, fruit and veg, sea food, clothing, car parts, etc. all have their own unique obstacles and challenges.

If you are looking to enter into the Wholesale and Distribution industry, please scan through our listings below.

Once you find a listing that your are interested in, use the contact details on the page to express your interest.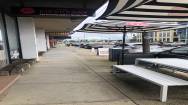 Brilliant business with multiple income streams with a wholesale platform for all professional kitchen accessories and utensils. Aside from providing commercial grade accessories for bakers and chefs alike the business appeals on a retail platform to cake decorating enthusiasts and home bakers. This is a well known store with solid reputation and repeat clientele established almost 50 years with a consistent turnover. Merryday also has a fantastic website that allows for online shopping and browsing as well as a unique setup in-store that attracts customers to browse while enjoying simple cafe menu and beverages. The business consists of commercial bakehouse kitchen, wholesale, online & instore retailer, cafe, event space, educational classroom based learning and activities. Private classroom seating 30 - 40 people. Excellent potential to expand on cafe aspect as well as further promotion on classes, custom cakes, kids parties and school holiday programs. With a new cafe fitout and over 1 million dollar commercial kitchen setup, all major equipment is under 6 years old and will exit any professional baker looking to take their business to the next level of mass production. With rent of approximately $3,900 per month and secure lease of 5x5x5 commenced September 2017. Huge space for potential in expanding in a number of pathways of growth. 165 sqm of space allowing new purchaser to take the business to any new direction and continue the almost 50 years of Merryday success. The beauty of this business is that it has so many potential revenue streams, that the new purchaser could be anything from an inexperienced first time buyer or Visa Buyer to a experienced investor looking to expand their commercial bakehouse empire even further. It will literally suit anyone that recognises the business has what it takes to sustain any market and economy and earn excellent income. For more information and to arrange an inspection contact Chris Panagiotidis 0433 582 533 or Elle Likopoulos on 03 9566 7300. Ref:B13669
Region Cheltenham, Victoria
Price
$
250,000 + SAV