Website businesses are fast becoming the first choice for home business start ups and working mums. Giving you the ability to work from home and around your own hours, they are the perfect solution for people who are looking to get out of the hustle and bustle of daily traffic.

There are many advantages being the owner of your on website business which include planning your own daily hours, no more driving to work and being your own boss just to name a few.

If you have been interested in getting an online business, then please visit our website for sale listings below and connect with the advertisers directly.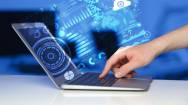 This successful IT business was established by the vendor in1984. Their experienced and highly skilled team of programmers offer new products and continue to produce software programs for their existing core business clients as well as new customers. They are providing logical and cost-efficient business solutions custom-fit to client's specific business needs and requirements. Software includes but not limited to, database integration, MYOB database integration, POS systems, stock control systems, barcode printing systems, database solutions and more. The business is strategically located in metropolitan suburb of Mawson Lakes that supports IT businesses by providing the highest internet speed in Australia and offers excellent new Federal Government Gig City incentives. The business is currently operated by 2 vendors with 5 full time and 1 casual staff. All staff are highly qualified IT professionals and software programmers with many years of experience. The vendors are of the opinion that this well-structured, easy to operate and low risk business provides an excellent opportunity to buy a thriving business and represents good value for money. It will ideally suit an IT professional with managerial skills. Leasehold Sale $775,000+P&E+SAV ABM ID #6140
Region Mawson Lakes, South Australia
Price
$
775,000 + P&E + SAV