Tourism is one of the most important industries to keep economies strong and Australia is no exception. Last year in Australia this sector represented over 2.5% of Australia's Gross Domestic Product which contributed almost $35 billion to our economy.

With airline tickets at an all time low, traveling overseas or domestically is much more affordable today then is was even a coupe of years ago.

Leisure and entertainment venues go hand in hand with tourism as these companies provide a service to the tourist looking for local culture and entertainment.

It is no surprise that this industry continues to grow not only nationally, but internationally at a rapid rate. If you would like to be the owner of your very own business, please view our listings below.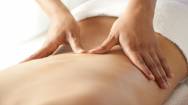 High end boutique brothel located in South East Queensland. 5 unique rooms, large and comfortable lounge area with a ATM on site. Long lease in place and has been established since 2002 in a very central High end boutique brothel located in South East Queensland. Descreet parking on site. Interested parties should seek information into the laws of QLD from the Prositution Licencing Board. Price on application
Region Queensland Price Undisclosed