The supermarket industry is going forward in leaps and bounds! With only 5 major players being Woolworths, Coles, IGA, Aldi and Franklins, this gives the independents a chance to be competitive.

Depending on the location of ones supermarket or grocery store, can determine the difference between having a successful or unsuccessful business.

Consumers are also very loyal to the independents and love to support the 'mum and dad' stores. With this in mind, we are seeing tremendous growth in this sector and there are all indications that this industry has some very exciting times ahead.

If you would like to get your foot in the door of one of these supermarket or grocery stores businesses for sale, then please scroll through our listings below and make contact directly with a business owner.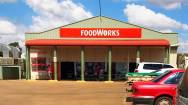 Webster's FoodWorks has been serving St George for over 40 years. The supermarket sells a wide range of convenience items, cigarettes, fruit & veg, phone credit and other....
Region St George, Queensland
Price
$
1,000,000+SAV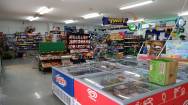 This profitable General Store offers everything needed by local residents and tourists alike. It combines a Convenience Store, Liberty Fuel outlet, Bottle Shop, Community Post Office, Newsagent and Takeaway....
Region New South Wales
Price
$
1,250,000+SAV