The real estate market consists of buying, selling or renting real property. This is an industry that is always in demand as someone is always selling or buying a property, not to mention the rental market boom!

In Sydney alone it is very difficult to secure a property and waiting lists are extremely long. People need a roof over their heads, right?

If you love meeting new people on a daily basis and have been thinking about buying your very own Real estate business, then please view our listings below and connect directly with the advertiser.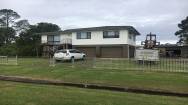 This boutique engineering business has been servicing Coraki and surrounding towns since 1982. The sale is inclusive of the business, residence and an extra two blocks of land all adjacent to each....
Region Coraki, New South Wales
Price
$
400,000+SAV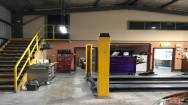 This successful family owned automotive repair business has an excellent reputation for quality workmanship and customer service. It has been servicing Seymour for 20 years. Products &....
Region Seymour, Victoria
Price
$
455,000+SAV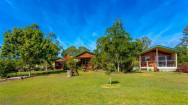 Amamoor Homestead Bed and Breakfast and Country Cottages is situated on 32 acres situated in the heart of the picturesque Mary Valley. This 4.5 Star country style accommodation was....
Region Amamoor, Queensland
Price
$
1,450,000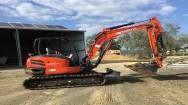 Williams Bobcats is situated in Moree and has been in operation since 1978. It is one of Moree's leading road maintenance outfits and specialises in providing superior bobcat and excavation contracting services with a strong....
Region Moree, New South Wales
Price
$
1,167,000+SAV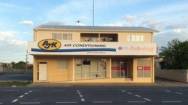 The vendor is motivated to sell and has reduced the asking price and has had the land & building valued to meet the market. AJK Air Conditioning is a very successful....
Region Mackay, Queensland
Price
$
2,000,000 WIWO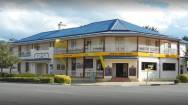 The Apsley Arms Hotel was established in 1880s and has been operated by the current vendors since 1st April 2014. The hotel offers a range of services including public bar....
Region Walcha, New South Wales
Price
$
1,400,000+SAV
This is a unique opportunity to purchase a renowned "pick your own" berry farm with a licensed café. Gentle Annie Berry Garden & Cafe is set....
Region Pennyroyal, Victoria
Price
$
1,150,000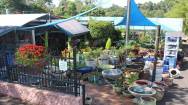 Established in 1991, Lakeside Garden Centre sell a large range of garden products including native and exotic plants, pots, birdbaths, ornaments and giftware. A large range of product is value added on....
Region Yungaburra, Queensland
Price
$
995,000 WIWO