The real estate market consists of buying, selling or renting real property. This is an industry that is always in demand as someone is always selling or buying a property, not to mention the rental market boom!

In Sydney alone it is very difficult to secure a property and waiting lists are extremely long. People need a roof over their heads, right?

If you love meeting new people on a daily basis and have been thinking about buying your very own Real estate business, then please view our listings below and connect directly with the advertiser.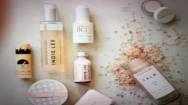 An Ecommerce Business Selling Natural & Organic Beauty Products / Make- Up / Skin Care / Men....
Region All States Price Undisclosed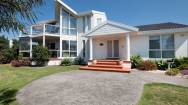 This architecturally designed bed and breakfast accommodation is available for an overnight stay, or a relaxing weekend or week. The Bed & Breakfast accommodation consists of the....
Region Torquay, Victoria
Price
$
1,100,000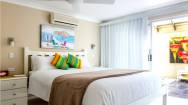 Nelson Bay Bed & Breakfast is a "AAA" 4 ½ star apartment style bed and breakfast facility located in Nelson Bay. Nelson Bay is a thriving suburb of Port Stephens approximately 179 km north of....
Region Nelson Bay, New South Wales
Price
$
1,300,000+SAV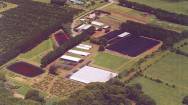 This successful, family owned business was established by the vendor in 1988 has an excellent reputation in the industry as a production nursery supplying of high quality popular foliage and landscaping pot plants. This nursery caters to....
Region Alstonville, New South Wales
Price
$
3,000,000+SAV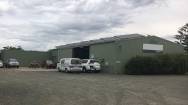 An excellent opportunity to purchase a profitable auto repair business, walnut orchard and 3 bedroom residence on a 10 acre property in Lancaster, Victoria. Lancaster is a densely populated farming district in northern Victoria between....
Region Lancaster, Victoria
Price
$
2,100,000+SAV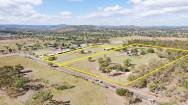 An exciting opportunity presents to purchase 15 acres of land with a 4 bedroom residence centrally located to Fernvale's urban footprint. The purchase includes 2 blocks of land, one....
Region Fernvale, Queensland
Price
$
2,800,000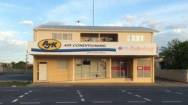 AJK Air Conditioning is located in Mackay, a beautiful city located between protected mangroves and beachy marina on Australia's east coast, Queensland. AJK Air....
Region Mackay, Queensland
Price
$
2,250,000+SAV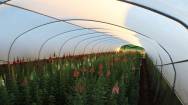 A unique opportunity exists to purchase a renowned rose and flower growing business. Roseburra Gardens is located in Yungaburra, North....
Region Yungaburra, Queensland
Price
$
2,250,000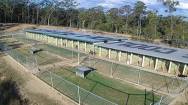 Gympie Cooloola Pet Resort is located in the private rural area which provides kennelling and cattery services. In 2015 the business opened a pet lawn cemetery which provides a discreet service for birds, guinea pigs, chooks and mice as....
Region Kybong, Queensland
Price
$
1,300,000+SAV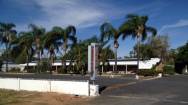 Barney's Caravan Park & Akropolis Motel is a unique design that includes a 3.5 Star Motel and Caravan Park all in one. The 1.2ha property consists....
Region Gilgandra, New South Wales
Price
$
1,100,000+SAV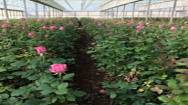 Bundaberg "Bundy" Roses is a renowned rose and gerbera growing business that supplies flowers for the cut flower market. The business is set on a 7½ acre property and consists of 38,000 rose bushes and 5000....
Region Bundaberg, Queensland
Price
$
1,200,000 WIWO