Pet shops, otherwise known as pet stores, are obviously a retail outlet specializing in the selling of pets animals and pet products and accessories. Their inventory of pets may include birds, dogs, cats, mice, lizards, snakes, rabbits and more. And of course, pet food, treats, birdcages and aquariums, along with various accessories, are also available.

With the Pet industry exploding in growth over the past 5 years, so has the demand for pet products, supplies and accessories. The average household with pets is spending $1500 per year on their pets, over $2 billion per year in Australia! That sounds like a market worth looking at, doesn't it?

If you find such an opportunity attractive, you should search through our listings below and connect directly with the owners.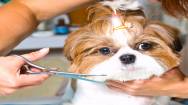 This dog and cat grooming....
Region Noble Park, Victoria
Price
$
55,000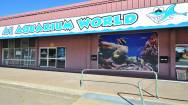 Business Name: A1 Aquarium World
Region Townsville, Queensland
Price
$
350,000