Despite what you may have heard, newsagencies continue to drive huge volumes of traffic. Newspapers and magazines are still in high demand and with home delivery services, sales remain steady. Many people still prefer printed media when consuming the news and as major advertising venues, they assist with the sales of many products.

Greeting cards and lottery products alone can keep a newsagency afloat, even before considering big seasonal spikes, such as Mother's Day, Christmas and the like. Gaining a reputation for timely and honest reporting can quickly boost a newsagency to widespread acceptance as a preferred source.

If you're interested in investing in this industry, you should take a look through our listing of newsagencies for sale and contact the seller directly to discuss the possibilities.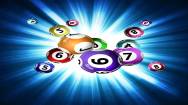 This long established Newsagency and Tatts Business for Sale....
Region Brighton, Victoria Price $Make An Offer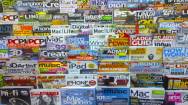 This Newsagency business for sale is located in a very busy....
Region Fawkner, Victoria
Price
$
120,000