Most capital cities and other large suburbs in Australia have shown a high demand for Art galleries and museums. Society is showing increasing interest in art and other cultural pursuits, and museums and galleries are doing well. And thankfully, more Australian artists are surfacing every day.

Catering to a public by offering a venue for artists to exhibit their paintings, drawing and other visual arts helps to further that interest, while satisfying a market demand. They always seem to pull big crowds and they continue to prosper.

If you are interested in art and in satisfying the desire of others that appreciate such exhibits, investing in an art gallery or museum might be a great way to go. Browse through our listing and click through to contact the seller directly.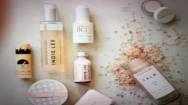 An Ecommerce Business Selling Natural & Organic Beauty Products / Make- Up / Skin Care / Men / Baby & Health Products. A fully professional online functional website. Website & the Business Logo was designed by a Boutique Graphic Designer. The website was designed and built with every tool needed to manage sales and inventory. User friendly website for customers to shop. 70 Plus Products – Australian & International & Renowned Brands This is a new established business and has a great potential to grow. Selling products around Australia, New Zealand, Asia and Canada. Marketing via Instragram / Facebook / Twitter / Pintrest. Over 3000 plus followers on Instragram. Stock kept on site.
Region All States Price Undisclosed