For someone that loves fishing or boating, what could be better than working every day, doing what you love? And we all know a few fishermen... none of them like fishing... they LOVE fishing!

So if you're passionate about the sport of fishing, why not try and make a living from it via an already established fishing charter business?

Fishing charter businesses can be a very rewarding and lucrative industry. From locals to overseas tourist, rounding up business is never an issue.

If you'd like to live the lifestyle of a fishing charter captain, while making a nice living, please browse through our business listings below and make contact with these business owners directly.

You could be living your dream in no time!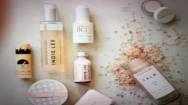 An Ecommerce Business Selling Natural & Organic Beauty Products / Make- Up / Skin Care / Men....
Region All States Price Undisclosed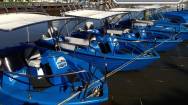 On offer is a long established Melbourne business that is run under management. Bluey's Boat Hire has a 100 year....
Region Mordialloc, Victoria
Price
$
80,000 plus boats and stock