A Financial services business specializes in the managing of money, including credit card, insurance and consumer finance companies. They also provide stock brokerage, investment fund and tax advisory services, just to name a few.

Many people don't possess the necessary accounting skills or investment knowledge to perform these services for themselves, and small businesses usually find it more cost-effective to hire an outside service, rather than a full-time employee.

If you have a background in business finance or financial services in general and would like to buy an existing financial business, please view our listing below. Click through to contact the seller directly.

For more information about this topic, you can also visit our Financial & small business loans article.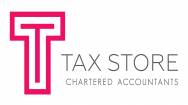 Here's how to reduce the risk of starting your own business - follow our proven business format. If you have always dreamt of running your own business, a Tax Store franchise is a secure way to turn these ambitions into reality. Tax Store is a nationwide network of professional Accounting firms and Taxation specialists. We are a Chartered Accounting firm and therefore are backed by the technical expertise that only accountants can bring. Our speciality is in tailoring financial service solutions for small to medium sized businesses and becoming a 'one-stop shop' for these enterprises. We will coach and support you in providing your clients with:- Financial reporting- Tax returns- Tax compliance- CFO services- Book keeping- Tax planning- Business structuring- SMSFCurrently we have a number of established businesses for sale ranging in price from $100 000 - $350 000, each with extensive databases of clients. This means that the hard work of building a business has been done for you and you can get started on running your own accounting firm straight away.We provide you with everything you need to get started – marketing collateral, operations manuals, training, templates – all from our proven systems. And you won't be alone. Being part of our Tax Store network means that you will have our ongoing mentoring and support. The Tax Store team will be there to help you when you need it but will provide you with the processes you need to steer your own ship. We are looking for experienced and dynamic accountants with a minimum of 10 years' experience that want to be part of our growing team of Tax Store partners.Contact Ismar Muratovic or Giovanni Tam on 1300 367 594 for a free information pack or come and see us at one of our free information sessions.
Region Melbourne, Victoria
Price
$
100 000 - 350 000