With Australia's ever evolving infrastructure and housing developments, the excavation and earthworks business continues to grow at a rapid rate.
Excavation may involve land clearing, removal of excess soil, land leveling or simple ditch work. But it can also be much more complex than simply removing dirt and stone to leave a hole. There are many aspects that require specialized skills and a great deal of care. Any contractor or homeowner that has watched a skilled excavator work his magic, artfully forming a hole for a foundation or in-ground tank, can attest to this. Additionally, these operators often have to excavate in close proximity to buried electrical, telephone or other services.
Some level of excavation will normally be a prerequisite to any construction project. And because it often requires specialized heavy equipment that only a professional excavator is likely to have, this has become a niche with a great deal of available work.

If this sounds like an industry you'd enjoy working in, you should browse through our listing of excavation businesses for sale. You can simply click through to make direct contact with the sellers of any that look interesting to you.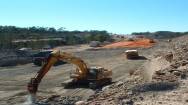 Established by the vendor in 1971, this successful earthmoving company has built a strong reputation for providing a superior service with a strong focus on safety. The business continues to deliver environmentally sensitive projects to....
Region New South Wales
Price
$
4,200,000+SAV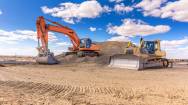 The business for sale owns and supplies an extensive fleet of excavators and earth moving equipment to clients in Victoria and New South Wales. Clients are from the civil construction, rail and road construction, mining....
Region Melbourne, Victoria Price $Price On Application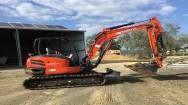 Williams Bobcats is situated in Moree and has been in operation since 1978. It is one of Moree's leading road maintenance outfits and specialises in providing superior bobcat and excavation contracting services with a strong....
Region Moree, New South Wales
Price
$
1,167,000+SAV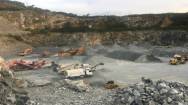 This successful family owned business maintains 100% equity in its assets and is one of the longest remaining firms in the Mackay region. The business is regarded in the earthmoving and construction industry as a reliable....
Region Mackay, Queensland
Price
$
30,000,000