Businesses in this category may be providing educational literature to schools, teaching aids to educators or course material that will be used by students. Generally, educational businesses do not cater to the mainstream, so they can offer higher quality content and solutions to students.

With the great advances in technology, students have a greater number of educational options available to them, which improves their chances of success. This also makes learning easier and more enjoyable for those that simple want to gain more knowledge on a particular topic.

If you're interested in this field and have the desire to own and operate your own educational business, then please scan through our listings below and contact the sellers directly.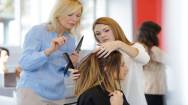 UNDER OFFEREstablished for over 12 years this business has had all the initial expense and leg work of building a registered training academy completed!It is a very large premises with a retail section for clients and also multiple sections for students. • 8 Stations for clients and 8 stations for students to practice• 4 classrooms which are multi purpose for practical and theory• Locker and lunch room• On site laundry, toilets and kitchenA very lucrative professional field with excellent potential and growth. Located in the eastern suburbs of Melbourne - ideal spot for a Hair Dressing academy- with excellent exposure and access.• Certificates 2, 3 and 4 in Hairdressing• Certificate 2 in make upAll 4 Certificates are fundedFull team of qualified staff and trainers in place ensure new owner does not need to have experience to be able to manage successfully.Annual turnover of over $300,000 with plenty of growth as the space allows it. A very rare opportunity due to owner wishing to retire- this is ideal for a hair stylist or hair dresser looking to take the next step in their career and own a professional establishment with loads of potential.For further information contact Ismar Muratovic on 0404146202 or ismar@absolutebb.com.au
Region Boronia, Victoria
Price
$
280,000