Dry cleaning has been a consistently profitable industry for many years. As the name suggests, dry cleaners provide a service which involves the process of cleaning clothes and garments with a chemical solvent, rather than water.

This particular solvent, in most cases, is tetrachloroethylene; (perchloroethylene, otherwise known within the industry as 'perc'). The process is very effective and is often the only viable way to clean some materials, so a powerful niche continues to grow. But since this solvent requires careful use and handling, most customers aren't properly prepared to deal with it.

One main reasons that dry cleaning continues to be a great niche, is because it provides a service which saves the customer time, if they lead a busy lifestyle. Another advantage is the fact that a dry cleaning business can wash delicate clothing that would be destroyed in a household washing machine.

Browse through our listings below - perhaps you'll find a business that interests you. Just click through to get in direct contact with the seller.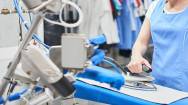 Long established Laundry and Dry Cleaning Business for Sale located in the heart of Dandenong. For over 60 years this business has been....
Region Dandenong, Victoria Price $Price On Application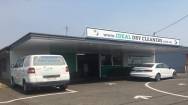 Ideal Dry Cleaners provide their clients with on time, high standard dry cleaning. They offer a specialised professional service catering for the general public as well as businesses. With....
Region Rockhampton, Queensland
Price
$
800,000+SAV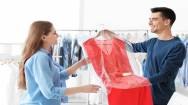 Yes that is right. Be your own Franchisor and not a Franchisee as the current owner has spent up to $200,000 setting everything up to be a successful....
Region Port Melbourne, Victoria Price $Price On Application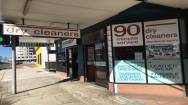 This popular Dry Cleaner has been an institution in the busy seaside suburb of a large township North of Sydney, NSW for over 50 years. In that time, the business has changed ownership on 3 occasions with all past owners making enough....
Region Charlestown, New South Wales
Price
$
180,000+SAV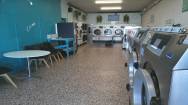 This long established Coin Laundry is located in the heart of a growing Suburb in the East of the Melbourne Metropolitan area.
Region Heathmont, Victoria Price $Price On Application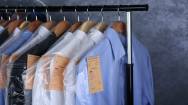 This Long Established Dry Cleaners for sale is located in a sought after Shopping Centre location with lots of foot traffic and supporting businesses.....
Region Carrum Downs, Victoria
Price
$
195,000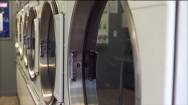 Key Features of this Laundromat for sale: - 6 Top Loaders and 3 Front loader Washing Machines - 2 backup Top loaders available (Not....
Region Ferntree Gully, Victoria
Price
$
88,000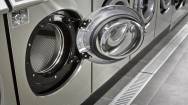 This long established laundrette business for sale offers a prime position on a major road through the east. Established for 30....
Region Balaclava, Victoria
Price
$
99,999