Since the birth of automobiles, there has always be a huge demand for businesses that serve various needs in the automotive industry.

Businesses that specialize in developing, manufacturing, marketing, designing and selling motor vehicles of all kinds, not to mention repairing, still present great business opportunities in almost any populated area. The same can be said for automotive parts, after-market products and maintenance services.

Do you have a passion for working with cars? Have you ever dreamed of owning your own automotive business? Why not let your inner "grease monkey" check out our listings below and see if you can find an automotive business for sale that would be right for you?

Of course, if you'd like to advertise your existing automotive business for sale, you can visit our upload page and connect with buyers who are looking to invest in a business like yours! There's always plenty of interest in this category.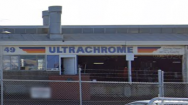 Established in 1982, Ultrachrome is a highly regarded electroplater run by an experienced team of qualified and dedicated professionals. Ultrachrome's commitment has always been to provide the best electroplating service available in....
Region Osborne Park, Western Australia
Price
$
2900000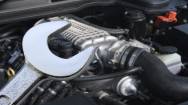 This business has built up over the past 26 years from one mechanic to 5. A very popular workshop with a large client base and a good reputation. Easy access workshop front and rear on a....
Region Armidale, New South Wales Price $250,000 - $500,000