Brisbane is the capital of Queensland and the third largest city in Australia.

Along with white collar industries, the blue collar sectors have gone forward in leaps and bounds as a result of the resource boom in recent times. Petroleum refining, mining and metalworking to name a few.

Thinking about buying a business in Brisbane? Business Sold has many Brisbane listings to choose from in over 100 categories.

Search your preferred category and price range and connect with a business owner today!

If you would like to advertise your Brisbane business for sale, we have advertising packages to suit your requirements and budget!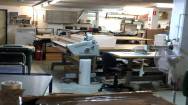 Photograve Pty Ltd is a manufacturer of metal nameplates and compliance plates; rating plates and instruction panels, danger, warning, and instruction plates and decals for machinery, badges, and medals; memorial plaques; laser,....
Region Brisbane, Queensland
Price
$
315000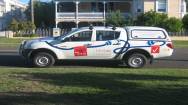 Earn $2000 + Working 4 Days Per Week | Established Business | Established Customer Base | Excellent Work / Life Balance | Spend Time With Family Not At....
Region Brisbane, Queensland
Price
$
160,000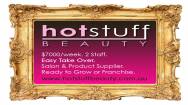 I started this business 8 years ago from home. The business is called HOT STUFF BEAUTY and specialises in Hair Extensions, Spray Tanning & Lash Extensions. I am a designer and marketing specialist so I have....
Region Brisbane, Queensland
Price
$
250,000 ono