Vending Machine businesses in Australia usually cater the following products: beverages (soft drinks and water), snacks and toys to the consumer automatically.

Skill testers are another form of vending machine which involves the customer inserting money at which point the user has to perform certain challenges.

If a vending machine is located in a high foot traffic area, the returns for this machine can be thousands of dollars per week. All that is required by the owner is to simply turn up, empty the till and re-stock the vending machine.

If this sounds like an industry that would suit your lifestyle, then please make contact with our listings below.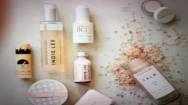 An Ecommerce Business Selling Natural & Organic Beauty Products / Make- Up / Skin Care / Men....
Region All States Price Undisclosed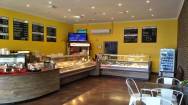 This Chicken Takeaway Business For Sale is located in a growing and expanding shopping strip in Frankston. Located next to a busy bottle shop, Tatts, newsagent and major....
Region Frankston, Victoria
Price
$
95,000