Older Australians make up a large percentage of our population, and with improving health conditions thanks to modern medicines and technologies, the death rate is falling and people are living much longer.

As a result, there is a growing demand for retirement villages and services in general.

This also includes residential ages care services and facilities (low level and high level care).

Please scroll through some of our available retirement service business opportunities and connect with the business owners for further discussions.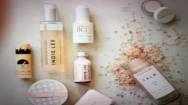 An Ecommerce Business Selling Natural & Organic Beauty Products / Make- Up / Skin Care / Men / Baby & Health Products. A fully professional online functional website. Website & the Business Logo was designed by a Boutique Graphic Designer. The website was designed and built with every tool needed to manage sales and inventory. User friendly website for customers to shop. 70 Plus Products – Australian & International & Renowned Brands This is a new established business and has a great potential to grow. Selling products around Australia, New Zealand, Asia and Canada. Marketing via Instragram / Facebook / Twitter / Pintrest. Over 3000 plus followers on Instragram. Stock kept on site.
Region All States Price Undisclosed