The Photography industry continues to grow at an incredible rate thanks to affordable, high quality cameras and products. Revenue generated within this industry has boomed over the past few years as a result.

Photography businesses can also be run from the comfort of your own home, making this profession very desirable at the moment.

Just like all industries, before making the financial commitment make sure you have the technical skills to run such a business.

Please scroll through our Photography business listings below and make contact directly with the advertiser.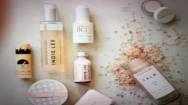 An Ecommerce Business Selling Natural & Organic Beauty Products / Make- Up / Skin Care / Men / Baby & Health Products. A fully professional online functional website. Website & the Business Logo was designed by a Boutique Graphic Designer. The website was designed and built with every tool needed to manage sales and inventory. User friendly website for customers to shop. 70 Plus Products – Australian & International & Renowned Brands This is a new established business and has a great potential to grow. Selling products around Australia, New Zealand, Asia and Canada. Marketing via Instragram / Facebook / Twitter / Pintrest. Over 3000 plus followers on Instragram. Stock kept on site.
Region All States Price Undisclosed