Owning and operating a pet care & groomers business can be a very rewarding job, especially if you're an animal lover!

Not only will this business give you the ability to organize your own schedule, but the bulk of your business is typically comprised of regular customers. If you can incorporate a 'mobile' aspect to your services, the growth possibilities increase dramatically, as the added convenience will give you a major advantage over other similar services.
People often spend surprising amounts on keeping their pets healthy, happy and attractive. Most pet owners are willing to spend a reasonable amount to do that, so adding a range of pet products to your business can also bump up your sales and profits.

Please scroll through our listings below. When you find one that catches your eye, connect with the seller of the pet care & groomers business that suits your budget!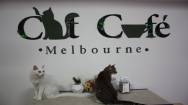 * Price - $50,000 plus stock *
Region Melbourne, Victoria
Price
$
50,000 plus stock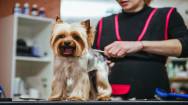 This busy dog grooming salon business for sale located on the city fringe in busy Prahran, offers a range of grooming services as....
Region Prahran, Victoria Price $Price on Application