Love the outdoors? Well then a lawn mowing business might the the answer.

The lawn mowing industry has been a thriving niche for many years. People are so busy with the work and family lives, outsourcing the lawn mowing duties to a professional is a booming trend.

If you have had enough of being cooped up in an office and have the urge to work outdoors, please feel free to search our list of lawn mowing business for sale opportunities below.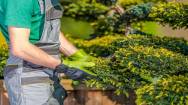 Servicing Melbourne's Eastern Suburbs for over 25 years, this garden and maintenance service business has built a solid reputation and a large loyal customer base. The business provides services to both commercial and domestic clients. The commercial arm comprises a large number of estate agents who engage the business for regular lawn mowing and garden maintenance for the domestic rental market. The domestic arm of the business is made up of repeat customers, providing regular lawn mowing, gutter cleaning, hedge trimming, waste removal and general garden maintenance services. Turning over $370,000 per annum, the business employs 1 full time worker and 3 full time subcontractors. This is an opportunity to set your own hours, with weekend work available if desired. Current owners do not have a website or make use of social media to advertise their services so there is enormous potential to increase the business's profile. On the job training can be provided to the new owner to ensure a smooth transition and enable them to fully reap the rewards of this well-established business. For more information and to arrange an inspection please contact Chris Panagiotidis or Elle Likopoulos on 03 9566 7300 or via email at elle@absolutebb.com.au Ref: B13739
Region Melbourne, Victoria Price $Price On Application