With Australia's reputation as one of the world's leading nations when it comes to design and branding in the clothing and apparel industry, it's no wonder that businesses in this niche are doing extremely well.

Perhaps you have a flair for design or a knack for knowing precisely what sort of design or styling best suits different shoppers. If you've always had a dream of running your own clothing and apparel store, why not make that dream a reality? Please view our business listings below and start making enquires today!

You could be the owner of your very own clothing store before you know it!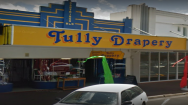 Tully Drapery is a family-owned local business established in 2020 situated in Butler Street, Tully. The business is proud to offer the largest range of quality Curtains and Blinds throughout Tully and The Cassowary Coast. Tully Drapery is predominately a Curtain & Blind Business. Selling Indoor Roller Blinds, Vertical Blinds, Outdoor Awnings, Plantation Shutters and Roller Shutters are the side of the business that has grown in the last few years becoming more & more popular. Curtains Made to measure are still very popular, the business contracts two sewing rooms to make the curtains and use a local lady for small jobs. They keep a large range of fabric samples on the floor for clients to choose from. Both Curtain & Upholstery fabrics. The business also keeps a huge range of ready-made curtains in stock. If they don't have what you are looking for in stock, they have an extensive collection of samples. The business provides everything you need to make the curtains yourself or take advantage of free measure and quote service and let the professional curtain maker do the job for you. There are a variety of different finishes for your curtains including pencil pleat, pinch pleat, box pleat, and more. The business also offers the option of made-to-measure and custom-covered pelmet to complete the look. The professional curtain maker also does light upholstery. Blinds Tully Drapery has a massive range of outdoor blinds and awnings. Outdoor blinds are a great way to create an outdoor area you can enjoy regardless of what the weather is doing. Everything from PVC, screen, and block-out fabrics in a great range of colors. Indoor made-to-measure blinds are a fantastic way to add a sleek and sophisticated look to any room. At Tully Drapery you will find blinds to suit any window or door. With a huge choice of fabrics, plain colors, prints, or textures to choose from, you're sure to find what you're looking for. Freehold property with business $600,000 Business only $150,000 ABM ID #6291
Region Tully, Queensland
Price
$
600000