Do you love working outdoors? Does the thought of being cooped up in an office all day give you cold chills? If so, then owning your own Agriculture or Horticulture business might be the perfect answer for you!

The lifestyle of a business owner in the Agriculture or Horticulture industry requires the majority of your time working in the outdoors. You may be tilling, seeding, transplanting or cultivating. Or maybe you'll find yourself pruning, fertilizing or harvesting... any way you look at it, you'll be outside, enjoying fresh air and sunlight, not recycled air and fluorescent lighting.

If you think this is just the sort of work environment you're looking for, then take a stroll through our existing listings below. When you find one that interests you, you can contact the owners directly with your enquiries.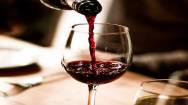 This South Australian wine producer is seen in the industry and media to be at the forefront of developing New Alternative Varieties. Located in one of the premium wine regions, this sale will definitely....
Region South Australia
Price
$
20,000,000+SAV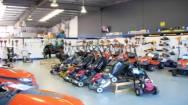 Price Reduction - must sell!Located south of the Gold Coast, this popular mower centre specialises in the sale and repair of outdoor power equipment. They stock a wide range of products such as lawnmowers, robotic....
Region New South Wales
Price
$
270,000+SAV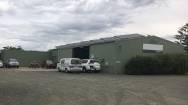 An excellent opportunity to purchase a profitable auto repair business, walnut orchard and 3 bedroom residence on a 10 acre property in Lancaster, Victoria. Lancaster is a densely populated farming district in northern Victoria between....
Region Lancaster, Victoria
Price
$
1,680,000+SAV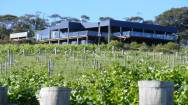 This is the perfect opportunity to purchase a thriving Wine Tourism business in an enviable location. This family owned and operated business set on 200 acres incorporates a fine dining....
Region New South Wales
Price
$
3,480,000+P&E+SAV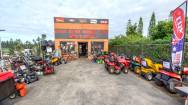 Kiama Mowers specialises in sales, services and repairs of outdoor power equipment such as push mowers, ride-on lawn tractors, brushcutters and other power equipment. They look....
Region Kiama, New South Wales
Price
$
185,000 WIWO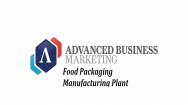 This business specialises in the design, manufacture and sale of a broad range of food packaging to suit clients' requirements so that their product can be distributed Australia &....
Region Victoria
Price
$
20,000,000+SAV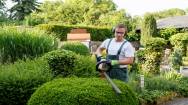 This thriving landscaping, maintenance & synthetic turf business has been servicing its loyal clientele for 16 years and continues to grow.
Region Frankston, Victoria
Price
$
299,999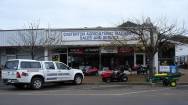 This is an excellent opportunity to purchase an agricultural machinery sales and service business that is recognised for their professionalism, quality workmanship, customer service, care and attention to....
Region Casterton, Victoria
Price
$
430,000+SAV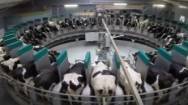 The business specialises in the supply and installation of Rotary and Herringbone dairies, milk metering systems, feed systems, milk cooling equipment, feeding systems, roller mills, grain augers, effluent and liquid manure pumping....
Region Victoria
Price
$
600,000+SAV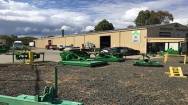 Agrifarm Implements is based in Taree and specialises in the design and manufacturing of purpose built farming equipment to suit Australian farming conditions and the needs of their....
Region Taree, New South Wales
Price
$
1,450,000+SAV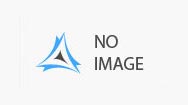 This is a fantastic opportunity to purchase a successful business that has been established for over 28 years. Ratcliffe's Garden Machinery specialise in the sale and repair of lawn and garden....
Region Kyabram, Victoria
Price
$
125,000+SAV
This is a unique opportunity to purchase a renowned "pick your own" berry farm with a licensed café. Gentle Annie Berry Garden & Cafe is set....
Region Pennyroyal, Victoria
Price
$
1,150,000