The city of Mont Albert is an eastern city if the states capital Melbourne.

Please find below businesses for sale in Mont Albert. When you find a business that interest you, please make contact with the business owner directly using the contact seller form or the phone number provided.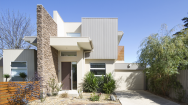 Chesterfield Prestige Homes has been in existence for many years. The 70 year old owner wishes to retire. There is a modern web site, client touch program ( for sending weekly email blasts), IP, Systems accumulated and imporoved over 30 years. A buying Group and supplier and trade databases. We build in both timber and steel framed homes. Our specialty is in knock down rebuild. Mostly our enquiry is from our website site and referrals. The business requires a registered builder to operate it. There is a Clean brand new Company for the new Owner Chesterfield Prestige Homes Pty Ltd. In the past the Owner has operated under his family company. The owner is prepared to stay on for three months to settle the business down. Business can be operated by four people but an energetic new owner may ramp the business up I am 70 want to retire. Have business premises ( leased ) furniture, a website, Custom design home Builder, brand new untouched Company for someone to start off fresh, IP, Systems, web page. Database of Suppliers, a Buying Group and Database of trades and a telephone system. It is a great opportunity as I will take all started jobs so there are no skeletons for anyone to bear. All new jobs from sign up would be for the new operator but they need to be a REGISTERED BUILDER. I am prepared to stay on or three months. The old business jobs do not form part of the sale. This means warranties are all my responsibility.
Region Mont Albert, Victoria Price Undisclosed