Please find below a list of New South Wales cities and suburbs that have business for sale listings available for purchase. If you do not see a particular city or suburb below that you may be interested in, this simply means we do not have businesses listed in those locations.

New South Wales has a population of approximately 7.2 million people which is about 1/3 of Australia's total population.

Sydney is the most populated city in Australia with approximately 4.3 million people and also the states business central, attracting small business owner, entrepreneurs, franchise opportunities.

If you're in the market to buy a business in Sydney or NSW, you won't have any problems finding one. With thousands of businesses on the market, across hundreds of different industries, ranging from thousands of dollars to millions of dollars, your options are endless.

Search our site for a business for sale in Sydney or any other desired city in the state of New South Wales and connect with the business owners directly.

Advertise your NSW business for sale and reach thousands of potential buyers!
See Our Featured Businesses for Sale
Popular Suburbs in New South Wales
Below we have a list of cities in New South Wales which have recently had business for sale listings added to them. For a complete list of New South Wales cities please visit Businesses for Sale in New South Wales. Are you thinking to selling your business? Visit our selling a business page to view our listing fees!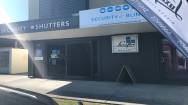 Tweed Coast Security & Blinds is a family-owned and operated business situated in Cabarita Beach, NSW established in 1993. From humble beginnings, the business has quickly grown to where it is....
Region Cabarita Beach, New South Wales
Price
$
1400000+SAV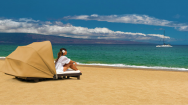 Never Pick up the phone. All Sales Are Done For You It doesn't get any easier than this to Make Money Online… Just 6 simple steps to 6 - Figures Online In....
Region New South Wales Price Less than $100,000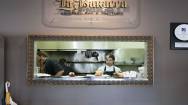 Price Reduced! Busy cafe/restaurant in the heart of the northern rivers. Just 35 minutes to Byron, this business is perfect for someone looking to get out of the City. With a fully self contained 2 bedroom unit out the....
Region Lismore, New South Wales
Price
$
475000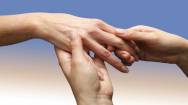 Peels on Wheels is a successful small business which has been operating throughout the Illawarra, Southern Highlands and southern Sydney over the past 4 years. Founder, Angela Hardy, is reluctantly letting it go due to health reasons. She....
Region Shellharbour, New South Wales
Price
$
19,900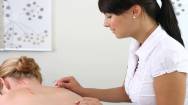 THIS IS A CASH ONLY BUSINESS. Three Centres. Unique and rare opportunity to purchase established business with potential for growth. Experienced Community Acupuncture are originators and leaders in the field of....
Region New South Wales
Price
$
490000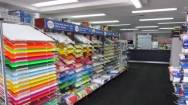 Peninsular Office Supplies is located in Umina Beach and is the premier supplier of stationery and office consumables to large business, small business and people of the Central Coast. The business stocks....
Region Umina Beach, New South Wales
Price
$
360,000+SAV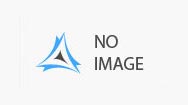 Artistic and premium hair salon ideal as turnkey business or ready for franchise modelling. Ongoing support by request. This upmarket, industry leading salon has a loyal and established customer base in....
Region New South Wales
Price
$
750,000 + SAV + FA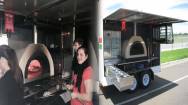 Hi my name is Lachlan and I would be happy to answer any questions that....
Region Kenthurst, New South Wales
Price
$
15000 to 30000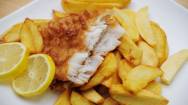 ****REDUCED DUE TO OWNERS COMMITTING TO NEW BUSINESS ADVENTURE STARTING JULY 1**** Our business is a highly profitable, very busy, well organised-well run take away shop, boasting extremely good figures and exceptional....
Region Inverell, New South Wales
Price
$
180000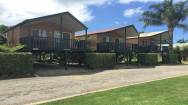 The Riverbreeze Tourist Park is located on the NSW South Coast, two hours East of Canberra and four hours South of Sydney. The park is situated on the grassy banks of the Moruya River, across the bridge from the....
Region Moruya, New South Wales Price $Expressions of Interest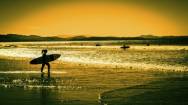 WANTED - Enthusiastic, driven entrepreneur looking to live the Byron Bay dream and own their own business. • Training provided, easy to learn & execute • Home based....
Region Byron Bay, New South Wales
Price
$
55,000 Neg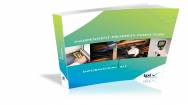 Independent Property Inspections Are Looking For You, Congratulations! Congratulations, You have found us, Independent Property Inspections are expanding throughout your region using their....
Region New South Wales Price $From 25,000 to 35,000 + GST & 1,650 Deposit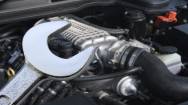 This business has built up over the past 26 years from one mechanic to 5. A very popular workshop with a large client base and a good reputation. Easy access workshop front and rear on a....
Region Armidale, New South Wales Price $250,000 - $500,000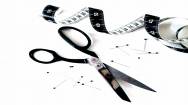 This dress making alterations shop is located inside a very busy shopping centre. The business has been in operation for 10 years with the same owner with a new lease signed in 2013 expiring in....
Region Carlingford Court, New South Wales Price $NEG