Managing a manufacturing business involves a lot of factors that many other business owners needn't be concerned with.

The issues of managing component inventories and delivery, scheduling production, testing and shipping and sometimes large headcounts with various levels of supervision... these all play an important role in a successful manufacturing operation.

Do you have previous experience in the manufacturing industry? Are you currently employed at a manufacturing firm, but have been looking to start your own business?

If so, you may want to consider buying an already established manufacturing business and make your dream a reality! The manufacturing niche continues to do well in Australia as the demand for mass produced products for the retail sector climbs. In the right market, wholesaling or retailing can both yield substantial profit margins.

Please browse through our listings - we'd love to see you connect directly with the owner of the perfect business for your situation.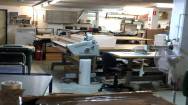 Photograve Pty Ltd is a manufacturer of metal nameplates and compliance plates; rating plates and instruction panels, danger, warning, and instruction plates and decals for machinery, badges, and medals; memorial plaques; laser,....
Region Brisbane, Queensland
Price
$
315000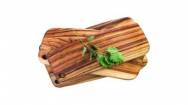 Is "THIS THE WORLD'S MOST HYGIENIC CUTTING BOARD?"™ This is an excellent opportunity to purchase this well-established manufacturer and....
Region Sunshine Coast Mc, Queensland
Price
$
450000 + SAV