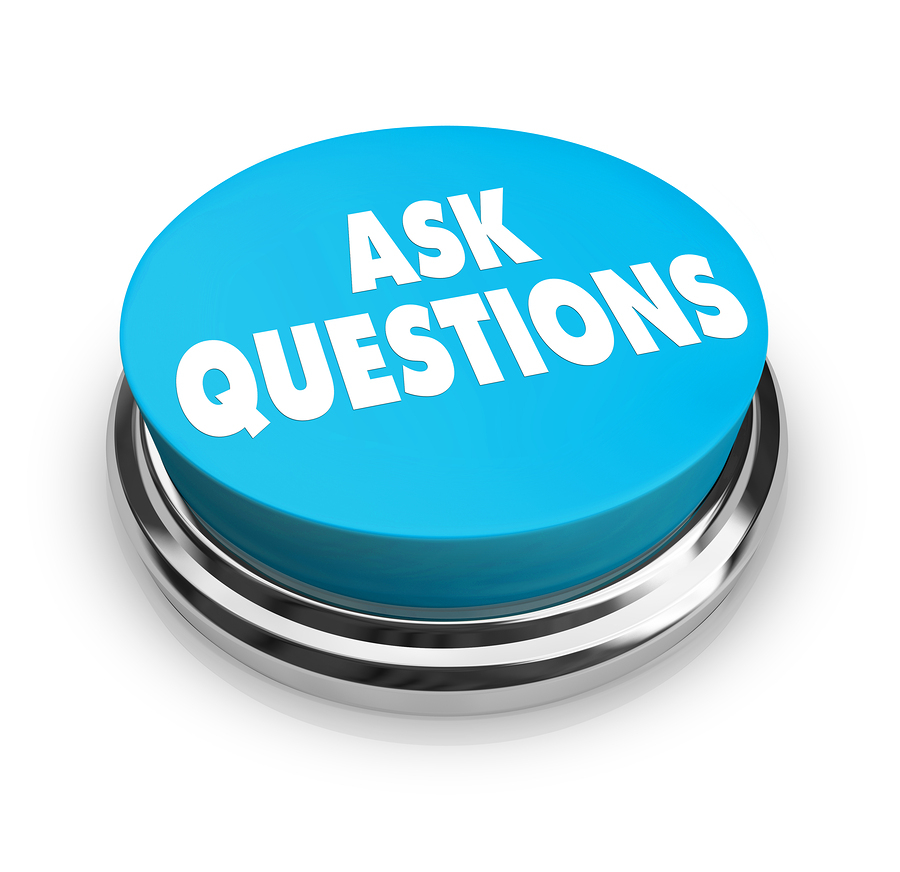 When it comes time to sell your business, and you have decided to hire the services of a business brokerage firm, you want to make sure that your hire the right business broker to represent your interests.
Why is it so important to hire the right broker? Because it can be the difference between selling and not selling!
Good Business Brokers will make sure that:
Your company sale gets wide exposure;
You get the right advice on how to prepare your company for sale
You get the best possible sale price when the deal is done;
You have a professional expert to guide you through the entire process;
As you interview potential brokers to help you sell your business, there are some questions you need to ask to find out the information that will help you to make your final decision.
What experience do you have selling a business like mine?
You want a broker who understands your industry and will be able to talk intelligently with your prospective buyers. When you are talking to brokers, always ask them to explain the experience they have selling businesses in your industry.
You can determine their level of experience by listening to how they use the terminology/lingo associated with your industry and by how well they know the challenges facing your business.
What is your stance on using a co-broker?
In most cases, you will find that business brokers like to avoid using co-brokers. A co-broker is another business professional that helps to expand the exposure your business gets on the market.
When a broker uses a co-broker, the commissions will get split. This is why most brokers do not like to use co-brokers.
If your broker says that he will not use a co-broker, then ask how he intends to get the biggest possible audience of buyers for your business. Some brokers work for large firms that have huge databases of potential clients. If that is the case, then a co-broker is not necessary.
What is your average number of annual sales?
The dedicated and hard-working business broker will be responsible for selling anywhere from 10 to 12 businesses every year. If the broker you are talking to only sells three to four businesses a year, then you need to ask why.
If the broker prefers to sell larger businesses, then does that sound like the kind of broker your business needs? Does the broker only sell part-time? You want the most dedicated and aggressive broker possible trying to sell your business for you.
What is your success ratio?
Business Brokers that sell two out of every three business for sale listings they represents, has the kind of track record you want. A broker who sells two or three out of every 10 businesses he represents has flaws in his approach that will hurt your ability to sell your business. Remember that a broker with a flawed approach can:
Damage the chances that your business will sell in the future;
Get you a selling price that is well below what you deserve;
Cause you to wait longer than necessary to close the sale.
What is your sales process?
Any good broker should be able to explain their selling process to you in a matter of seconds and leave you with a strong feeling of confidence. If a broker cannot give you a solid selling process that makes you feel like your business is in good hands, then you need to find a new broker.
How will you set the price for my business?
Determining the business valuation is an interactive process between you (the business owner) and the broker. The broker gives you good advice on how to make your business more appealing to buyers and that gets you a higher selling price.
If the broker is not willing to include you in the pricing process, then he may not be the broker for you.
What determines how you will market my business?
Does your broker have a marketing budget set by his firm, or is your marketing budget determined by your potential selling price? Will the broker spend money on local advertising resources only, or will he reach out to a more regional audience?
You need to know how the broker will represent your business and what kinds of limitations will be placed on your marketing efforts.
Selling a business is a complicated process, which is why you hire a business broker to take care of it for you. But before you sign an agreement with a broker, you should feel supremely confident that the broker you have chosen is the right one to sell your business.
Another popular alternative is selling your business privately, which will eliminate broker fees and commissions.