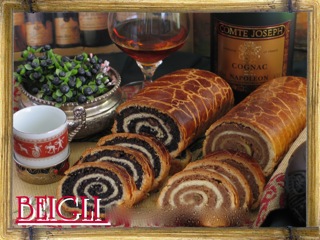 This is a unique opportunity to buy a very well established family business with almost unlimited sales potential of the branded product all around Australia.
We are the first owners and operators of the business which we started in 2006 and keep growing ever since.
What products do we sell?
We sell a very traditional, hand made, European cake the so called "Beigli". Beigli has been around since the 14th century.
Over the years we have exhibited our product at the Fine Food Fair, advertised the products in magazines, regularly organised tastings in the stores, run a successful web-site etc.
The sale includes:
the business and brand name;
the business web-site and domain name;
the special recipes and know how to the production of a fully Australian made cake variety;
good-will and customer base with sales history;
the land line and mobile number used for the business;
baking trays, baking and other trolleys, all small tools necessary to the production;
all current and past suppliers and contact details to ensure that the cake in not only Australian made but also made almost entirely of Australian ingredients.
Other incentives for the business;
We rent the production site in a bread factory and work in separate hours. The bread factory actually operates 3.5 days a week mostly 3 am to 3 pm;
For a very reasonable rent we are entitled to use all the equipment necessary to our production; industrial capacity mixer, oven, coolroom etc. The owner maintains all the equipment;
We have been renting the place for 4 years with no written lease contract. A new owner of our business can either continue to pay the rent or relocate it anytime, anywhere;
This business offers a comfortable lifestyle. You do not have to open 7 days like in most retail or even wholesale shops. In this business you can set your own working hours and take time off if you needed or have to;
We have been using a very reliable and very reasonable courier service for years. With their service we have been able to market our cakes all over Australia at a very competitive price;
Through our web-site we keep getting enquiries from the USA lately. We are currently working to source an international courier to be able to supply our long life cake to US customers.
Building Our Brand
We have worked for years to introduce our cake to the market, to customers who have never heard about it and established our brand name and a strong presence both in NSW, VIC, SA and ACT. We now work with potential customers in QLD and WA.
Last Christmas we already had quite promising sales results with a QLD supermarket.
How Production Works
We have worked out the know-how of industrial production of the cakes, packaging and labeling as well as ways and means of packaging and sending our products interstate and using various courier services.
Our Commitment to the New Owner
We do not just want to sell the business. We feel committed to make sure that the next owner continues providing a quality product and superior service to the customers.
We also would like to assist the new owner to grow the business to new areas, new customers.
Please visit www.businesssold.com.au/listing_details/Beigli-Cake-Manufacturing-and-Wholesale-Business/1558 to make an enquiry.