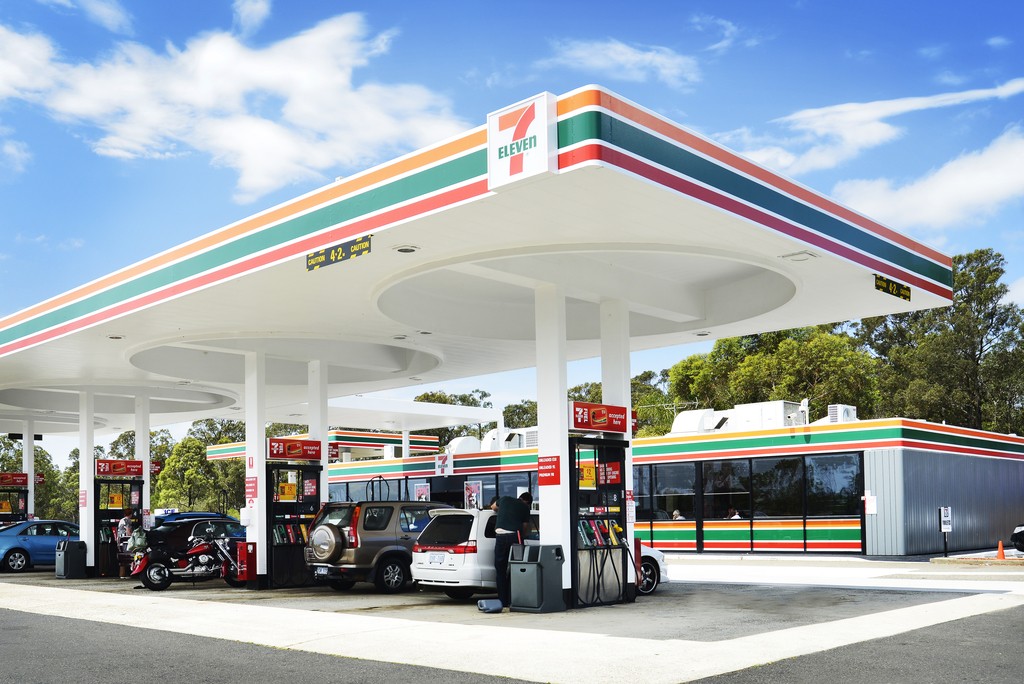 The 7-Eleven convenience store franchise company has been taking a beating in the Australian media for a wage scandal that looks to get worse before it gets better.
The scandal includes everything a company does not want, such as:
A serious amount of negative publicity;
Disgruntled employees and franchise owners;
A full-scale government investigation.
It looks like everything that can go wrong for 7-Eleven is going wrong, and many people are wondering if investing in a franchise for sale, or the company in general, is a good idea.
Things look bad right now, but investing in 7-Eleven still remains a good idea for smart business people.
The Wage Scandal
The promised wage for 7-Eleven employees is supposed to be $24.69 an hour. But it has been revealed that many of the 620 Australian 7-Eleven franchises are using what is called a "half-pay scam" to cheat employees out of wages.
The essential points of the scam are:
Paying employees $12 an hour or lower instead of their promised wage;
Forcing international students to work 40 hours a week when they are only legally allowed to work 20 and then only paying them for 20 hours;
Threatening international students and other foreign workers with deportation if they complain.
Why Are 7-Eleven Franchises Doing This?
Vice.com estimates that it would cost the average Australian 7-Eleven $230,000 a year in wages alone to operate 24-hours a day. With 122 7-Eleven stores generating less than $250,000 a year in revenue, it can be easy to see why franchise owners felt they needed a solution.
But the high cost of wages is not the only issue for 7-Eleven franchise owners. As part of the Australian 7-Eleven franchise agreement, a franchise owner must pay 53 percent of its revenue to the parent company in annual franchise fees.
The parent company covers certain static costs such as facility rent and maintenance, but the franchisee is forced to cover their labor costs. When you do the math, you realize that franchisees are left with significantly less money than they need to cover their wage costs.
Nearly 200 of the 620 Australian 7-Eleven stores generated less than $350,000 in revenue for 2014. When the franchise fee and operating costs the owner is responsible for are subtracted from that number, the franchisee is left with a deficit that has to be made up in some way.
The method that many of the struggling franchises chose to use was cheating their employees out of wages.
And Then The Government Stepped In
Allan Fels is the former ACCC Tsar and he has been asked to head up a government-sponsored group aimed at solving this issue and getting employees the pay they are missing. Anyone who has followed Fels' career knows that he pulls no punches, and he intends to get to the bottom of this issue.
Fels is teamed up with such experts as:
David Cousins (another former ACCC Commissioner);
The forensic accounting experts at Deloitte;
The Shop Distributive and Allied Employees Association.
The Allied Employees' Association has been fielding calls from angry employees for months, and Fels plans on using that information to build a case against 7-Eleven. Australian 7-Eleven chairman Russ Withers has pledged to be cooperative in the investigation as well.
So Why Would You Invest In 7-Eleven?
The primary operations portion of the company is based in Dallas, Texas and the Dallas main office has acknowledged the situation.
The CEO for 7-Eleven in Australia has already made payments towards a wage repayment fund, has offered to refund the franchise fee of any franchise owner who wants out of the 7-Eleven program and has raised the minimum threshold for income assistance for Australian stores from $120,000 to $310,000 in annual revenue. You may see 7 Eleven franchise for sale opportunities flooding the market!
At the core of the 7-Eleven issue is a series of failed business models that allowed franchisees to exploit their workers to make a profit. The parent company claims the franchisees did it out of greed, while the franchisees say they had no choice. The end result will be a complete shift in the business model for the entire 7-Eleven Australia business unit that will make the company profitable again.
The situation with the Australian 7-Eleven scandal represents a classic example of buy low, sell high. The costs of owning a 7-Eleven franchise will tumble, along with the value of 7-Eleven stock. But savvy investors know that 7-Eleven will bounce back in Australia and, if history is any indication, it will do so with even stronger earnings.
You could call it hitting 7-Eleven while it is down. But the truth is that 7-Eleven is a huge international company, and it will recover from this scandal. The investors who buy into a 7-Eleven franchise for sale now, will see significant returns in the years to come. This franchise opportunity is still potentially a wise investment.