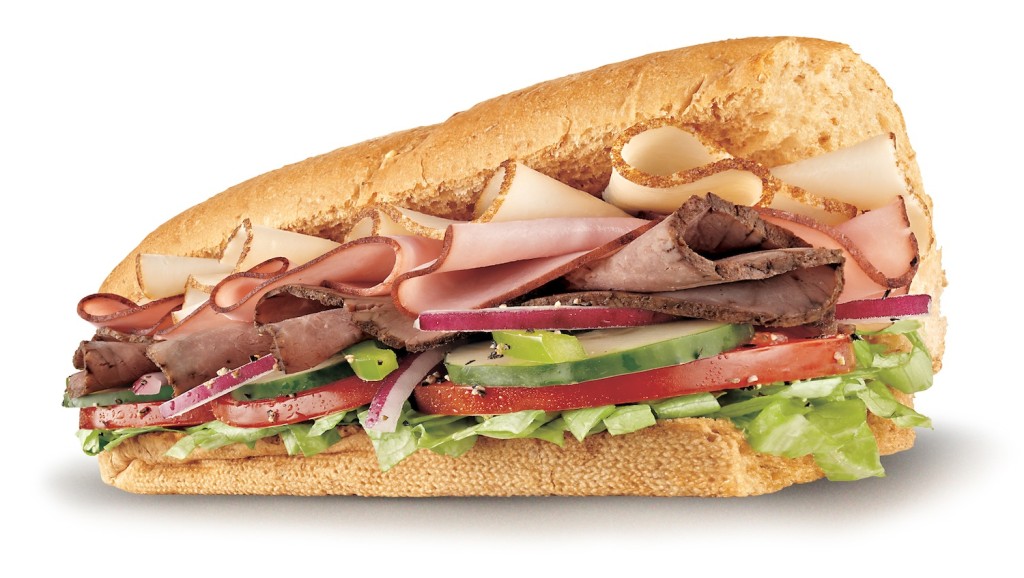 The Subway chain of restaurants was founded in 1965 and has grown to nearly 43,000 franchises in 108 countries around the world.
With that kind of success, you would think that owning a Subway franchise is a great way to own a successful business. But, as with any franchise business, you must weigh the good with the bad before making the decision to invest in a Subway franchise.
Subway Offers A Tremendous Amount Of Administrative Support
The Subway offers administrative support to their franchise owners in the form of:
Training;
Ongoing product development;
Extensive marketing;
Purchasing power for supplies and products.
Subway franchises buy their supplies through a collective that was set up by the company and leverages the amount of franchises to get better pricing. With these kinds of administrative benefits, it is easy to get a Subway restaurant up and going.
Locations Are Not Always Protected
For any business based on retail sales, location is critical. One of the biggest complaints against the Subway franchise model over the past few years is Subway's habit of putting several locations in a confined geographic area. When a company has 43,000 locations in 100 countries, then that tends to create overlapping territories for many franchise owners.
Before you buy a Subway franchise, you will want to discuss locations with the local Subway franchise representative. You will need to know what the plans are for populating your geographic region with Subway locations and understand that more locations in your area will affect your business.
Powerful Marketing Presence
As a franchise company, Subway offers a marketing presence that is superior to most other sandwich shop franchise companies around the world. As a marketing entity, Subway offers:
Highly recognizable marketing slogans and characters that appeal to a broad audience;
Brand name recognition that would give your business a significant advantage over the competition;
An ongoing marketing program that continues to expand and enhance the Subway brand.
When you buy a Subway franchise, you are getting a business that will start off with an incredibly strong brand name in the marketplace. Most businesses spend millions of dollars and many years to establish the kind of strong brand name that you will instantly have when you buy a Subway franchise.
The Returns Can Vary
As with any franchise business, the amount of money you make with your Subway franchise depends on how well you run it. It is estimated that Subway franchises, on average, run on a 20 percent return to the owner.
If your Subway store gets a great location that generates a lot of business, then you may see revenue of $500,000 per year. That would leave you $100,000 in income from your investment, which is substantial.
But you need to work hard to get to the point where your Subway franchise is generating you a 20 percent return. Many Subway owners work in their franchise stores to try and keep costs down and maximize their returns.
Subway Staff
If you choose to not work in your store, then you need to hire managers and employees you trust to make sure that you are able to generate yourself a good income.
When it comes to franchise opportunities, a Subway franchise offers many more pros than cons. With a strong brand name and significant administrative support, the Subway company gives franchise owners the support they need to succeed.
If you are looking for a business that can start off right away with a large customer base and the chance for a considerable return on your investment, then investing in a Subway franchise could be one of the best business decisions that you will ever make.