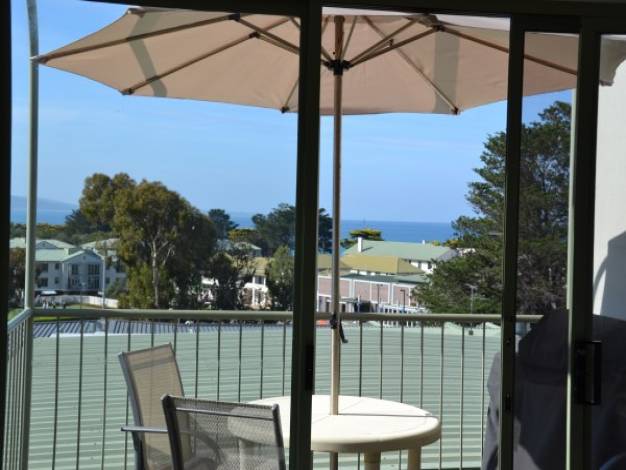 The Enticott family purchased the Anchorage Motel in December 1982. We had been looking for the right business to combine with a coastal lifestyle out of the city life they had been living.
By Chance the opportunity came in Lorne. A town that we had holidayed in for years and was already there second home with family having a holiday house in town. With our knowledge of how the town worked it was a well calculated risk to invest heavily in one of the prime coastal towns on Victoria's coastline.
Why Us
Lorne is unique in many ways. Located 2 hours from Melbourne CBD at the start of the Great Ocean Road. Making it the perfect distance for tourists to travel either for a night or the first part of their journey. The hills of rainforest that meet the ocean in a picturesque protected bay mesmerize most.
Lorne has its own micro climate, with the ocean keeping it cooler in summer and warmer in winter. Surrounded by the Otway ranges protecting it from the harsh Southerly& Westerly winds that lash other towns along the coast.
We Experience Continued Growth
The Anchorage has significantly grown over the past few decades. With the basic ideal of listening to our guests needs, the 9 room motel has developed into what it is today. With people requesting more self-contained accommodation for longer stays we have developed the complex to complete this wish. We now have fully self-contained, 1, 2 & 3 bedrooms apartments as well as motel rooms.
In doing this we have also added two managers residences which suited our expanding family but also allows the property to have on site management at all times. This is a major advantage.
With our 40 meters of street frontage to the main street of Lorne it was imperative that we added 6 retail outlets when we redeveloped the site. The Shops have added exposure to our accommodation and expanded our presence in town.
What is Included
Currently the Anchorage comprises of 6 leased shops, 6 studio rooms, 6 one bedroom apartments, 4 Two bedroom villas, 2 two bedroom Ocean Sun apartments and 2 three bedroom Ocean Sun apartments.
Trends of business has changed over the years. From crazy summers and slow winters. Now Lorne still has a crazy peak period but occupancy is very steady throughout the year. The growth in population in Melbourne/Geelong has impacted on this as well as the promotion of the great ocean road overseas.
We have a really strong international trade, especially in the months of September to November, February to April. Alongside this significant wedding and conference seasons plus sporting and cultural events add to the overall picture.
Why We Are Selling
The time has come for a change. With our family growing older and expanding it is time to explore some new opportunities, passions and retirement.
In all we have a very unique large parcel of land in a prominent position of the major coastal tourist destination on the great ocean road in Victoria.