Small Business Loans Online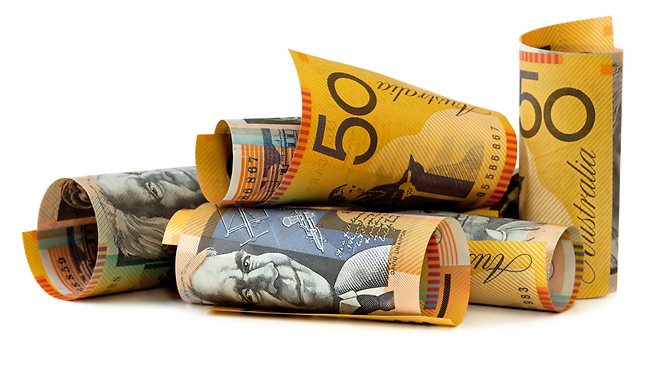 Need a business loan?
Apply online now
!
Finding the right small business loan to help you grow your business isn't always a simple process, but it can certainly be the key to your success.
With a good credit rating and the right collateral, you should be able to get the business loan you need from tried-and-true sources, including local financial institutions and the government.
However, if your situation isn't that favourable, there are other sources you can pursue.
Applying for a business loan online
seems to be the first choice for many small business owners, but there are also other possibilities.
---
Explore the Obvious Sources First
Your local bank probably has a self-contained finance department that will meet your needs. If you decide to follow this avenue, keep the following points in mind:
Your personal credit rating must be good.
The interest rate on small business loans is relatively low.
Borrow only what you need for expansion.
Carefully study the terms of the loan prior to signing any agreement.




---

Expand Your Business with a Loan

If your business is past the start-up phase and it's obvious that there's substantially more demand than you're presently able to satisfy for the product or service you offer, the time has definitely come to think about expanding your business.

To accomplish that, you may need to introduce a new product or service, hire more employees, find new distributors and suppliers or explore new markets beyond Australia's borders. You may find that you need a loan in order to enable you to accomplish this.

Here at home, an entrepreneur who is looking for a business finance opportunity to expand a small business should consider applying for a loan, grant or some other type of financial aid

A loan may be used to expand your premises, handle the purchase of new equipment, pay for renovations, provide special training to employees and cover the cost of advertising, among other things.



---

Making the Necessary Adjustments

Expanding your business can sometimes involve taking an entirely new approach to the way you run it, as well. Growing a business without also growing the way the business is managed can sometimes lead to disaster.

The need to make such changes is far from unusual, and there are several organisations you can turn to for assistance. The Victorian Employer's Chamber of Commerce and Industry and the Small Business Mentoring Service are just a couple - your region may also have other local assistance available.



---

Consider Franchising

This is one way of acquiring business loans that involves less risk as you grow your business. In this scenario, the franchisor allows independent individuals, known as franchisees, to market and distribute their products or services, sharing in the revenue generated.

Franchisees have the use of the business name for an established time period, which can provide the advantage of brand recognition.

Franchisors often provide company systems and methods that must be followed, as well as required training. The franchisor also often picks up part of the tab for advertising and marketing and may provide a purchasing advantage due to volume orders across all their franchisees.



---

Form a Partnership to Expand

Sometimes, rather than seeking a loan from a bank, it's preferable to join forces with a partner that can provide the necessary cash. This can be particularly helpful if you realize that you lack a particular skill or experience - engaging with a complementary partner can fill that gap.

Some investors, such as silent partners, are willing to take a passive position, supplying cash for a specified percentage of the company's future profits. Other investors may prefer to play a more active role, participating in the management of the business.

Finding an experienced, successful investor that knows and accepts the inherent risks of your niche and decides to invest in your business can be a very viable method of financing your company's growth. Remember that having cash in their hand isn't enough to qualify them as a good partner. They must also be trustworthy and be prepared to help you with your proposed expansion.

---

Take Advantage of the Right Option

You should be encouraged by the fact that Australia is home to various types of lenders that are prepared to help businesses meet a wide range of financing needs.

Applying for business loans online is also a very popular alternative and in some cases, a much faster avenue to pursue. Regardless of the direction you ultimately decide to go, at least you know you have several different options you can pursue. Choose the best option for your situation, do your due diligence and get ready to grow your business!



---

Applying for a Business Loan Online

If you don't have bad credit, are in the market for a business loan and are looking for the fastest result, you can apply online via our site and be connected with a loans consultant today! The application process is quick and easy and you'll get a fast response.

Simply visit www.businesssold.com.au/business-loan-application.html and submit your application.